The Buddhist and Pali University of Sri Lanka, established in terms of the Act of Parliament No.74 of 1981 of the Democratic Socialistic Republic of Sri Lanka was ceremonially opened on the 22nd day of April 1982.

The main objectives of this University are the propagation of Buddha Dhamma,the promotion of the Buddhist & Pali studies in Sri Lanka and abroad and the provision of facilities for the conduct of research in the relevant fields.

The above Act has been modified by the Buddhist and Pali University of Sri Lanka Act(Amendment)No.37 of 1995.Simultaneous with the activation of the above mentioned Act of Amendment, the local affiliated institutions which were so far in existence ceased to exist and Buddhist and Pali University of Sri Lanka had been re-structured in conformity with the structure of the other Universities of Sri Lanka. The structured University with its halls of residence for students was located at Pitipana in Homagama.

The basic arrangements required to turn the Buddhist and Pali University of Sri Lanka into the level of a fully equipped international university have been already made. It enjoys membership of the Association of Universities of the Commonwealth of Nations. It is also an Associate member of the Committee of Vice Chancellors and Directors (CVCD) of the chain of universities of this country.


Powered by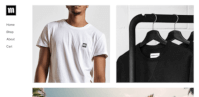 Create your own unique website with customizable templates.